Our Global Success Stories
Local Knowledge and Experience in Boiler Cleaning Technology Delivers Solution to ENCE Puertollano Biomass Plant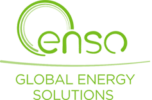 The project, in August 2018, with our customer Enso Global Energy Solutions, is a great example of how biomass can be an alternative to closing fossil fuel plants completely. ENCE, the plant operator, successfully converted the old ELCOGAS plant into a biomass plant. Using the most advanced technologies and systems to ensure it is environmentally friendly, with Clyde Bergemann winning the contract to supply 20 retractable and 16 part-retractable sootblowers, as well as two advanced SMART Cannon systems, with controls.
Puertollano from ENCE, are the first company in Spain to produce renewable energy from forest and agricultural biomass. Clyde Bergemann's representative has a good working relationship with the company, many years of experience and key, local knowledge. In conjunction with Clyde Bergemann project management in Germany, the project was a successful one.
Compared with water lance blowers, SMART Cannons have proven to be an effective system for cleaning of combustion chambers and empty passes. Although initially only used in power plants, and later, waste-to-energy plants, now they are used today in biomass plants. Clyde Bergemann SMART Cannons have been particularly successful in the removal of severe and/or high-volume deposits, with the design considering the technical demand, high reliability and particular features required for projects of this kind.
Customer: Enso Global Energy Solutions
Boiler Design: Natural circulation
Boiler Type: Grate Combustion System