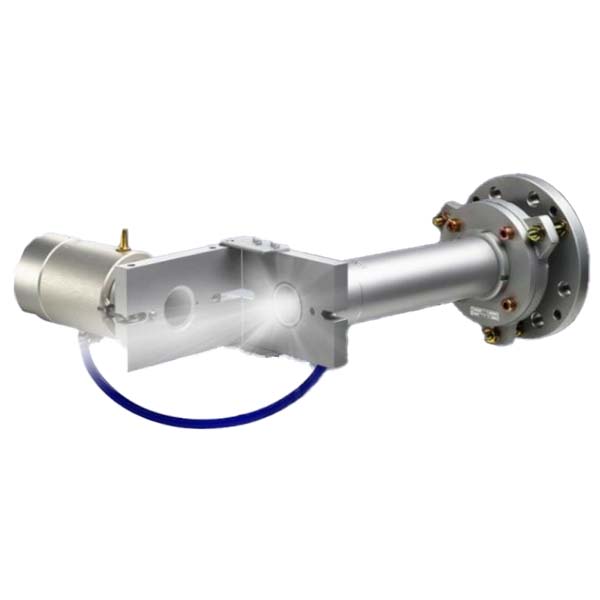 Operating Principle
Measurement system based on radiation pyrometer
Pyrometers detect the radioactive radiation of the furnace
The measured radiation will be transferred into temperature signals
Using at least five Pyrometers, the temperature profile of the complete furnace section will be generated
The visualisation is presented in a one or two dimensional image
Technical Summary
The SMART IsoTemp is an optical measurement device that measures the flame and flue gas temperature in the furnace in a continuous, nonintrusive way. It is available in one and two dimensional measurement methods.
The one dimensional measurement will produce a single average temperature measurement which is used to determine the Furnace Exit Gas Temperature (FEGT), for example.
The two dimensional version gives an isothermal temperature distribution over the boiler cross section.
General Application Area: Furnace, Superheater
Key Industries: Power Generation, Waste-to-Energy, Biomass, Other Industrial Processes
Key Features
Contactless optical temperature measurement
Determination of local and instantaneous process parameters e.g. Furnace Exit Gas Temperature (FEGT)
Determination of heat imbalances in the measured cross section
Based on the measurement results, corrective actions in the firing operation can be carried out just in time to keep the temperature and the combustion in an optimised operation and to stabilise the operation performance
Product Benefits
Continuous diagnostic of the process parameter flame or flue gas temperature – identification of fluctuations over time
Instant correction for the optimisation of the combustion process , e.g. control of the air supply or mass flow of the fuel
Reliable basic data for the SNCR-control and for the regulation of the fire power
Thermal diagnostics for the control of the boiler process and verification of the results after boiler cleaning – an important basis for the reduction of emission, corrosion and deposit control
Requires minimal space and has no flexible mechanical parts
Only a small opening in the membrane wall is necessary
Low air consumption for sealing air
YOU MAY ALSO BE INTERESTED IN…
Our services, knowledge and experience are utilised to provide optimal support and are tailored specifically to individual customer requirements. From spare parts to surveys, maintenance and training – we cover your needs.